Dear readers,
TAI's Work Plan is out - see what our members are prioritizing together for the next twelve months. Our explorations will range from localizing governance funding to building meaningful participation into just transition processes.
Enjoy the Weekly!

Sustained transparency can improve electoral accountability even in weakly institutionalized electoral settings. This is among the headlines of fascinating new research from Guy Grossman, Kristin Michelitch and Carlo Prato.
---
Does democracy fuel corruption? Most Ghanaians don't think so reports Joseph Yaw Asomah. Despite some available literature pointing to the role of democracy as a fertile ground for corruption, a new study in Ghana suggests otherwise.
---
The Financial Times editorial board urged the G7 to take on financial secrecy jurisdictions.
---
A crackdown on the Mafia in Italy turns the spotlight in turn on money laundering in Germany.
---
In our previous weekly, we commented on how the Mexican President and Senate have left the country's transparency office, INAI, inoperative. This week, over 70 organizations and individuals from around the world have written a letter to the members of the relevant Senate Committee to urge them to move forward with appointing new INAI commissioners.
---
Hong Kong's Stock Exchange to tighten ESG disclosures, which may have ripple effects on the transparency of Chinese companies.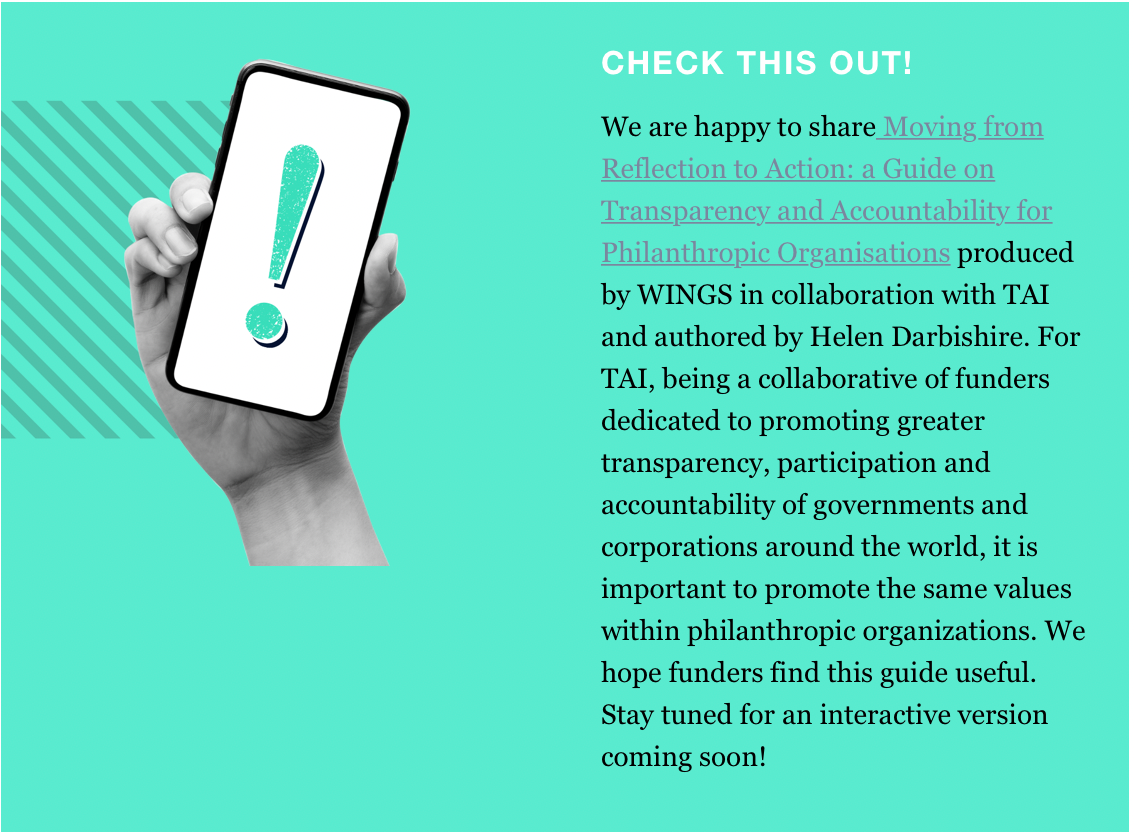 OPEN SOCIETY FOUNDATIONS:
Salil Shetty, global Vice President, outlines life experiences that have shaped his opinions about open and closed societies.
---
CHANDLER FOUNDATION:
The foundation's Social Investor magazine wins Gold in the 2023 American Business Award's Stevie Awards.
---
SKOLL FOUNDATION:
Shares insights from the Skoll World Forum quick polls. For example, when asked what is the biggest external challenge for philanthropy to achieve systemic impact attendees voted for "lack of multi-sectoral collaboration". "Short-term, reactive funding strategies seem to be the biggest challenge to overcome internally."
---
FORD FOUNDATION:
The BUILDing for Growth program is an advisory program to support grantees that have grown quickly and face challenges such as staff burnout and lack of clarity regarding organizational values.
---
LUMINATE:
Is looking for a Policy Director, Luminate Strategic Initiatives.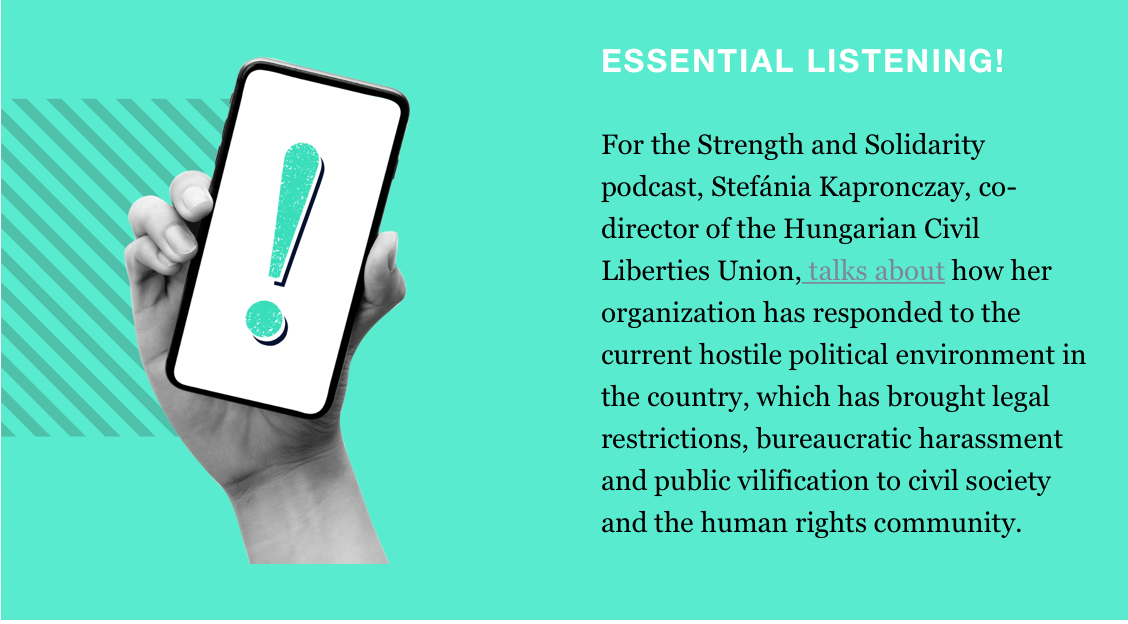 Gbenga Oyebode, Chair of the African Philanthropy Forum, highlights "the need for good governance and leadership throughout our continent," as one important theme for philanthropic attention.
---
What impact will the rise of AI have on the direction and management of philanthropic foundations? AI has the potential to reduce the workload of grantees and enable the sector to do more by saving time. However, like any emerging technology, there are risks as highlighted in an event hosted by Alliance magazine in partnership with Lightful.
---
The Global Philanthropy Tracker (GPT without the chat!) measures cross-border donations from individuals and organizations around the world. It details data on four flows—philanthropic outflows, official development assistance (ODA), remittances, and private capital investment—for 47 countries.
---
Of philanthropic flows, who are the biggest players? Devex list the top 10 foundations funding development.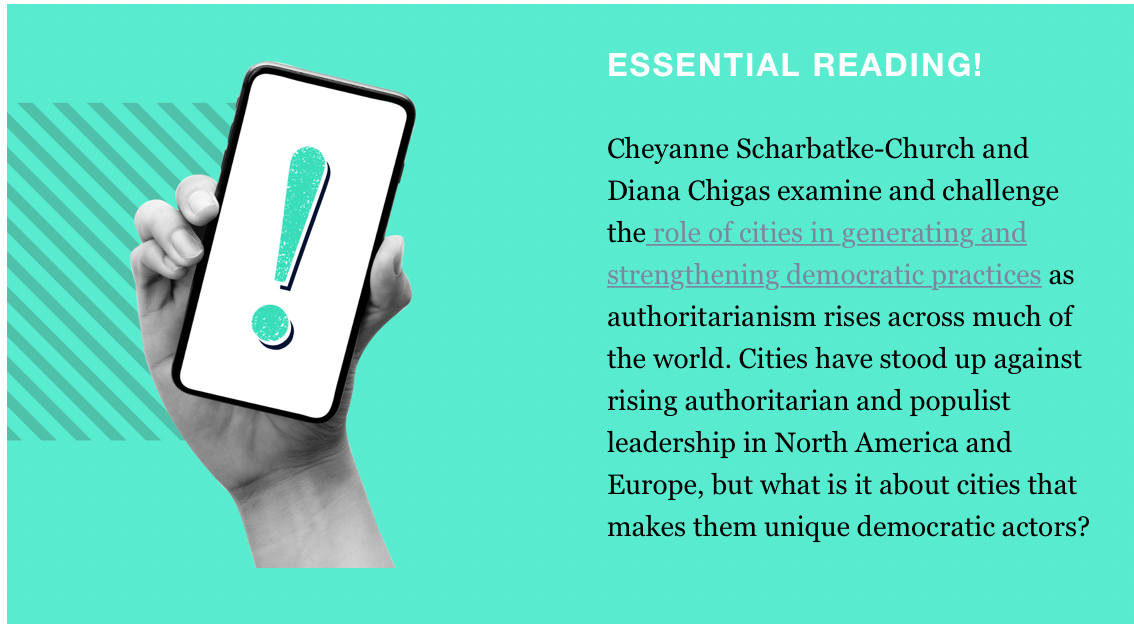 SLAPPED DOWN
"The most effective tool in the journalism repression playbook is criminal law," said José Zamora, chief communications and impact officer at Exile Content Studio. "It's easy to fabricate a case saying that a journalist laundered money, arrest him and put him in prison." His experience is one of many amid the growing use of "lawfare" to punish journalists and keep the truth hidden.
Take the example of the Organized Crime and Corruption Reporting Project (OCCRP) network. Lawsuits are piling up against it, even though they have little to no chance of winning in court. "We stand firmly behind our reporting. But we also know that winning is often not the point", said Bojana Jovanović, Deputy Editor in Chief, KRIK in Serbia. "Strategic lawsuits against public participation," or SLAPPs, are filed against journalists like us in order to drain newsrooms of time and money".
Just recently, the network was handed its 42nd SLAPP. Journalists at KRIK in Serbia are being sued for the third time by Nikola Petrović, the "best man" of Serbian President Aleksander Vučić.
At last week's Summit of Heads of State and Government in Reykjavik Marija Pejčinović Burić called on member states to commit to reverse democratic backsliding in Europe. She identified SLAPPs as a particular threat to democracy in her annual report along with detentions and surveillance.

The team at the Sabin Center for Climate Change Law reminds us that transferred emissions are still carbon emissions, so we still need enhanced transparency and carbon accounting for fossil fuel asset sales.
---
The struggle to balance integrity with access to finance is evident across carbon markets but highlighted by calls from the Republic of Congo to make REDD+ sovereign credits more accessible. Minister Soudan-Nonault warns against forcing countries such as her own to turn to the "unregulated Wild West" of voluntary carbon markets.
---
U'wa people bring a landmark case for Latin America, telling a Colombian court of the problems they have faced due to gas and oil extraction and how they are affected by the presence of armed forces in their territory. The Escazú Agreement is awaiting final confirmation from the country's Constitutional Court, but for the U'wa community, its implementation still feels a distant prospect.
---
In Pau Brasil National Park criminal gangs are logging the world's last brazilwood trees to make violin bows of all things.
---
Need some inspiration? The 32 governments and civil society organizations in 22 countries selected for the first cohort of PeoplePowered's Climate Democracy Action accelerator have "graduated" - developing concrete action plans and sharing progress with their peers. Read examples from Zimbabwe, Kenya and DRC.
JOBS AT TAI MEMBERS
Job postings at Hewlett Foundation - ONGOING

Job postings at MacArthur Foundation - ONGOING

Job postings at Open Society Foundations - ONGOING

Job postings at Luminate - ONGOING

Job postings at Ford Foundation - ONGOING

Job postings at FCDO - ONGOING

Job postings at Skoll - ONGOING
---
JOBS LISTINGS
Deputy Director, Environment and Human Rights, Human Rights Watch

Policy Manager, Global Partnership for Sustainable Development Data

Program manager anti-corruption and fiscal integrity programs, NDI

Senior Policy and Advocacy Officer, Debt Justice, Eurodad

Chair and Trustees vacancies, Publish What You Fund

Policy Manager, Global Partnership for Sustainable Development Data
---
CALLS / OPPORTUNITIES
Summer school on transparency scholarships, Europe-based

Thousand Currents Academy: Building Solidarity with Global Movements, August 7th-10th, Atlanta, Georgia.
CALENDAR
Reinvigorating the evidence agenda at development organizations 24 May 2023 10:30 am - noon ET | 3:30 - 5:00 pm BST.
The event will be organized in person as well as virtually.

Nations in Transit 2023 - Launch of Freedom House's report on the state of democracy in the 29-country region stretching from Central Europe to Central Asia, May 24, 9am ET

Truth, Trust and Hope / Nobel Prize Summit, 24-26 May 2023 / Washington, DC. In-person and virtual

Ending impunity to corruption in health systems, Thursday 1 June, 14:30-15:30 GMT+1

Panel discussion: "Kleptocracy and The Financial Action Task Force". Monday 5 June, 5pm – 6.30pm BST

Rights Con 2023, June 5-8, 2023

RINGO Community Gathering - Innovation and Influencing, Tuesday 13th June, 12:00-13:30 GMT

EITI Global Conference, Dakar, June 2023

Conference on the future of AI – and what this means for (countering) disinformation, June 29, Brussels, Belgium

2023 #ShiftThePower Summit, Bogota, Colombia, December 2023
---
We'd love to hear from you on how we can further improve TAI Weekly to better serve your needs in program management on the transparency, accountability, improved grantmaking and civic space. Please direct your feedback to contact@transparency-initiative.org or SUBSCRIBE TO TAI WEEKLY